Living in London, and even Greater London can be a fairly noisy experience. The city itself never seems to sleep, let alone settle down, and so those living within it are either used to the noise or will have to do so pretty soon. Between the constant sound of traffic, the relentless roadworks and the general cacophony of voices, London is undeniably, and sometimes overwhelmingly loud; so where's a person to go if they want some peace and quiet?
Here at NVM Soundproofing, we appreciate the need for a quiet space, whether it's a home or an office, which is why we've looked into where noise is hardest to ignore in London. Some reports, such as Barratt Homes' crowdsourced data and a BBC documentary featuring hearing expert Dr Joe Sollini, has gone far enough to say that some areas (especially those alone Tube lines) would need people to wear noise-cancelling earbuds not to live in discomfort.
These studies go into rather impressive detail for each borough, with various reasons for why such loud noises or surprising silence is prevalent in each area. For those thinking of moving in or to London or whether you just need some stats to justify soundproofing your home, take a look at what our research has revealed and where, within London and Greater London, truly is loudest to live.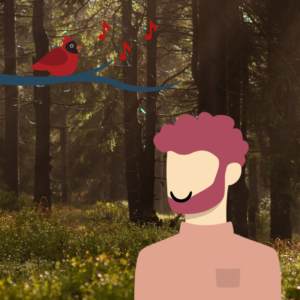 <55 Decibels
Boroughs This Loud: Sutton, Tower Hamlets
Sound Comparison: A conversation at home.
Why Are They This Loud?: Some may be surprised that Tower Hamlets, being close to London City Airport, train stations and Tube links, rates so low in average decibels, but it's the word average that's vital to remember. The average decibels come from the lull and quiet locals experience during the weekend, as most of the noise stems from commuters.
Would it Need Soundproofing?: Probably not, unless the Area of Outstanding Natural Beauty behind Sutton is filled with the sound of too many bird calls for your liking.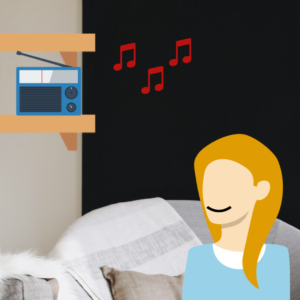 55-60 Decibels
Boroughs This Loud: Bromley, Croydon, Ealing, Kingston upon Thames, Southwark, Waltham Forest
Sound Comparison: The ambience in a fairly busy restaurant.
Why Are They This Loud?: Boroughs such as Bromley and Croydon back on to the North Downs, an area of natural beauty that seldom sees the traffic of busy city centre boroughs. Others, such as Kingston upon Thames, have plenty of calm residential areas and roads compared to louder boroughs too, explaining why they're placed on the quieter end of the spectrum. This can be explained by how high the bar is for people living there; with homes being more commonly mansions than houses.
Would it Need Soundproofing?: Unless you're planning on opening a music studio that only records during rush hour, you're probably safe without soundproofing.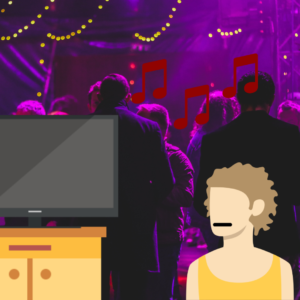 60-65 Decibels
Boroughs This Loud: Barnet, Camden, Greenwich, Hackney, Havering, Lewisham, Merton, Wandsworth
Sound Comparison: An incredibly busy office.
Why Are They This Loud?: The east of London is where decibels start to rise and become middle-of-the-road levels of noisy. Not literally, of course, but there are more roads and train stations commonly in these boroughs and they're more commonly travelled on and through than their southern counterparts. Houses are also cheaper in these areas, which means they'll be more heavily populated and thus noisier.
Would it Need Soundproofing?: Homes will still be havens of moderate levels of noise but offices and businesses might start to feel a benefit from the likes of resilient bars and soundproofed floors.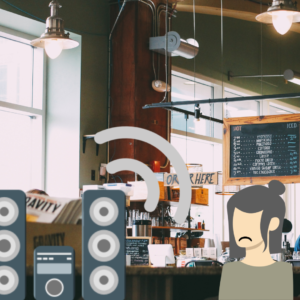 65-70 Decibels
Boroughs This Loud: Barking & Dagenham, Brent, City of London, Haringey, Hillingdon, Kensington & Chelsea, Newham, Redbridge, Richmond upon Thames, Westminster
Sound Comparison: An active vacuum cleaner.
Why Are They This Loud?: The noisier areas of London would naturally include the city of London itself, as well as busy boroughs like Westminster, and the high concentration of apartments and businesses will always result in louder, more frequent noises. These boroughs are also surrounded by equally busy, or busier, boroughs with high populations, which means the noise has nowhere else to go.
Would it Need Soundproofing?: This is when soundproofing will seem more appealing to homes, especially purchased apartments. Soundproofed walls can keep the sounds of London, and her many citizens, at bay and grant some extra tranquillity in the home.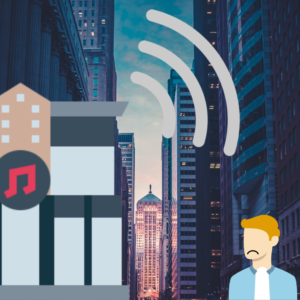 70-75 Decibels
Boroughs This Loud: Hammersmith & Fulham, Harrow, Hounslow, Lambeth
Sound Comparison: A car passing on the motorway.
Why Are They This Loud?: It's common for problems with densely populated areas to be loud, just because so many people are living their lives. Plenty of reports attribute noise pollution in these boroughs to anything from mundane reasons like dogs barking to business-related, such as active machinery.
Would it Need Soundproofing?: Those either living or working in these areas would undeniably benefit from soundproofing. Utilising soundproofing foam, soundproofing floors and soundproofing walls could make a real difference in either homes or offices.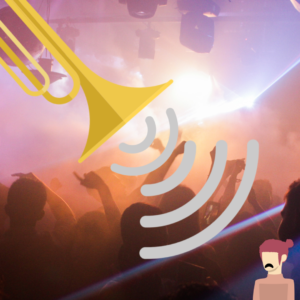 75-80> Decibels
Boroughs This Loud: Bexley, Enfield, Islington
Sound Comparison: A noisy food blender.
Why Are They This Loud?: The loudest boroughs in London can likely be attributed to a high population, though this isn't the only reason for just high levels of noise pollution. Some areas, such as Islington, is renowned for being popular party spots, with some reports blaming an increasing trend of Airbnbs for the noise. One even stated that someone managed to hire a one-bed flat for a 200 person strong rave (complete with a DJ and a bouncer) which speak volumes about how bad the problem can be in these boroughs.
Would it Need Soundproofing?: It depends on how bad rush hour is, how well you've adapted to the noise and, frankly, how bad your neighbours are, but generally, it seems like soundproofing would provide incredible benefits. This may be true even if you wouldn't have thought the problem was so bad; soundproofing might provide an incredible contrast! So, offices? Yes. Homes? Yes. Doghouses? Probably yes as well.
The contrasts between boroughs can be shocking, with stats showcasing as large a divide as a whisper like 26 decibels (roughly 16 times the average of London as a whole) in Kingston's Bushy Park and the roaring 77.2 decibels recorded as an average in Islington. The variations in noise levels are almost as diverse as the population of London itself, so you're sure to have a completely different take on whether you think soundproofing is worthwhile or not!
Do you live in any of these noisy areas? Does the average decibel level surprise you? Tell us about how you find life living and working in London in the comments below, and be sure to keep up with the rest of our news and articles!